Delivery charges: Ireland (€3), UK (€7), Germany, France, Holland & Belgium (All €9)
We ship to
Sign up now
to receive news of our special offers and the latest products
MacGregor VIP Deluxe Wheeled Travel Cover - Black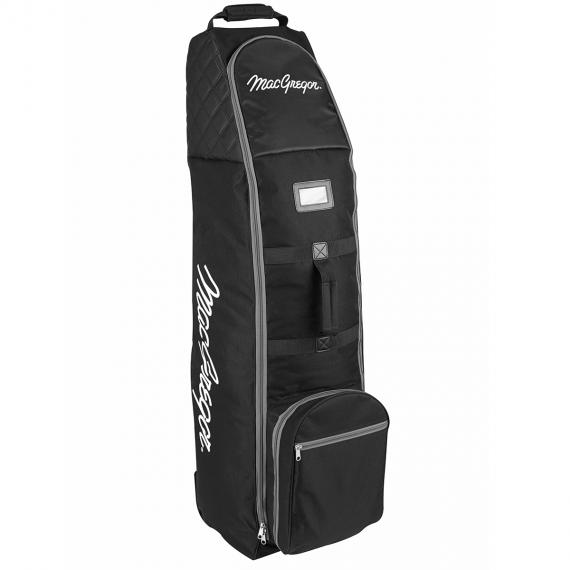 Our price
€69.00
Delivery & Product Options
Delivery information:
Please allow two working days for delivery in Ireland and 5 working days outside Ireland
Product Specifications
Brand: MacGregor
Model: VIP Deluxe Wheeled Travel Cover
Bag Colour: Black
Bag Size: Length 128cm x Width 34cm x 31cm Depth - Approx)
Product Features
- Manufactured with heavy duty canvas materials
- Durable in-line skate wheels for easy movement
- Internal heavy duty anti-burst strap to protect your golf clubs
- Padded around the top to protect your club heads during transportation.
- Top and centre carry handles.
- 2 Base bar runners to protect the travel cover body
- Full all-round zipper for easy access to your golf bag
- Large front storage pocket.
Product Description
The durable MacGregor Deluxe VIP Two-Wheeled Travel Cover is built to last with plenty of storage space. It is also easy to pull with the two wheel construction on the base of the bag.
Customers who bought this item also bought..