Delivery charges: Ireland (€3), UK (€7), Germany, France, Holland & Belgium (All €9)
We ship to
Sign up now
to receive news of our special offers and the latest products
Ogio Press Cart Bag - Grey Noise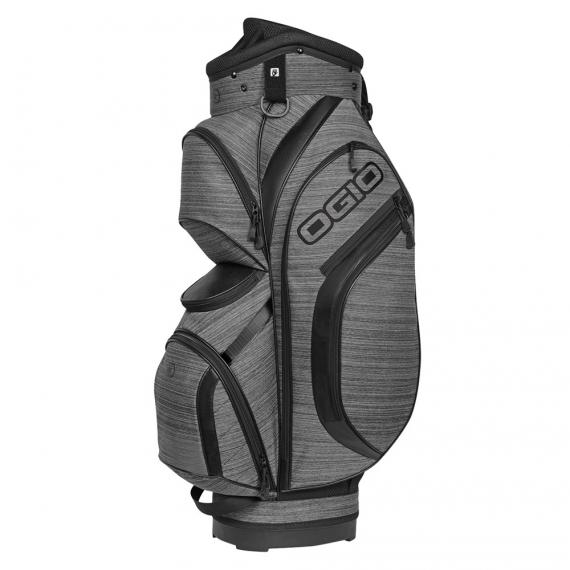 Our price
€139.00
Free delivery in Ireland
Delivery & Product Options
Delivery information:
Please allow two working days for delivery in Ireland and 5 working days outside Ireland
Product Specifications
Brand: Ogio
Model: Press Cart Bag
Top Divider System: 8 Way top with full length dividers
No of Pockets: 8 Forward facing zipped pockets
- 2 x Large full length apparel pockets
- 2 x Zipped side accessory pockets
- Fleece lined valuables pockets
- 2 x Accessory pockets
- Large front ball pocket
Product Features
- Padded side strap
- Brushed nickel towel ring
- Comfortable side grab handle
- Hook and loop glove patch and towel ring
- Matching rain hood
Product Description
The Ogio Press Cart Bag features an 8 way top that seamlessly compartmentalises clubs into their appropriate spaces, thanks to built-in separation provided by full-length dividers.
A sleek, fleece-lined pocket is perfect for storing sensitive or delicate items, and the 9 additional forward-facing pockets offer ample storage options for anything you have in mind.
Customers who bought this item also bought..