Delivery charges: Ireland (€3), UK (€7), Germany, France, Holland & Belgium (All €9)
We ship to
Sign up now
to receive news of our special offers and the latest products
Mizuno Pro Tour Cart Bag - 2017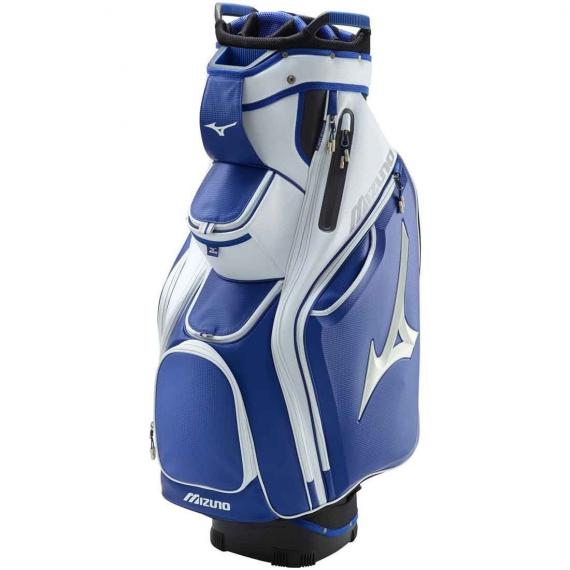 Our price
€259.00
Free delivery in Ireland
Delivery & Product Options
Delivery information:
Please allow two working days for delivery in Ireland and 5 working days outside Ireland
Product Specifications
Brand: Mizuno
Model: Pro Tour Cart Bag - 2017 Model
Top Divider System: 14 Way divider top including a large slot for oversized putter grips. Features 2 easigrab integrated handles.
Bag Colour: Mizuno Blue/White
No of Pockets: 7 Zipped pockets
- 2 Large full length side apparel pockets
- 2 Fur lined valuables pocket with waterproof zippers
- 1 Furl lined GPS pocket with waterproof zipper
- Mizuno hydropouch to keep your drinks and food nice and cool
- 1 Large front golf ball pocket (this can also be removed for custom embroidery)
Extra Features:
- Mizuno cart friendly base
- Side grip handle
- Umbrella holder
- Pen sleeve
Product Description
This fantastic Mizuno Pro Tour Cart Bag looks great and comes with tons of storage in the large pockets as you would expect from a tour cart bag.
Customers who bought this item also bought..