Delivery charges: Ireland (€3), UK (€7), Germany, France, Holland & Belgium (All €9)
We ship to
Sign up now
to receive news of our special offers and the latest products
FastFold 360 Golf Trolley - Black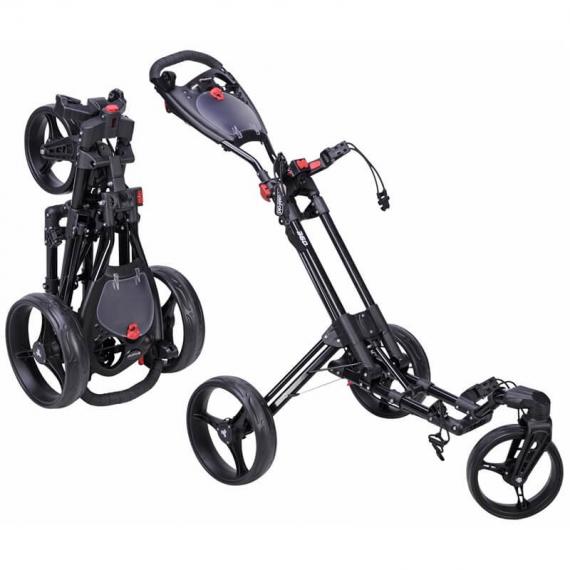 Our price
€219.00
Free delivery in Ireland
Delivery & Product Options
Delivery information:
Please allow two working days for delivery in Ireland and 5 working days outside Ireland
Product Specifications
Brand: FastFold
Model: 360 Golf Trolley
Folded Dimensions: 31" High x 17" Wide x 16" Depth
Product Features
- Equipped with a rotating front wheel
- Extremely light and compact
- Adjustable handle to suit your height
- Easy to store - handy for fitting into car boots
- Includes an accessory storage box on the handle
- Bottle holder
- Scorecard holder
- Ball marker
- Foot brake
Product Description
The FastFold 360 Golf Trolley opens and folds in seconds using the patented FastFold push button system. The 360 is nice and compact when folded and easy to store away both at home and in the car boot.
The rotating front wheel makes light work of manouvering around the golf course. It is both robust and lightweight and features a drinks holder, ball marker and scorecard holder.
Customers who bought this item also bought..