Delivery charges: Ireland (€3), UK (€7), Germany, France, Holland & Belgium (All €9)
We ship to
Sign up now
to receive news of our special offers and the latest products
Stuburt Hydro-Sport Golf Shoes - White/Red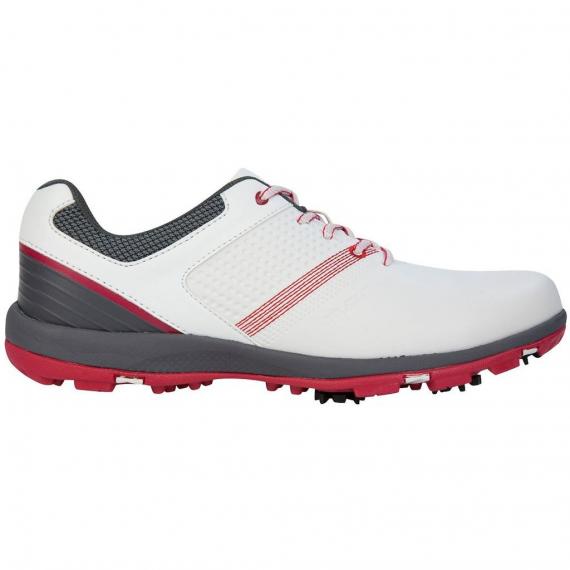 Our price
€59.00
Delivery & Product Options
Delivery information:
Please allow two working days for delivery in Ireland and 5 working days outside Ireland
Product Specifications
Brand: Stuburt
Model: Hydro-Sport
Colour: White/Red
Product Features
- Technical microfiber comfort upper
- TPU lightweight & flexible outsole
- Spiked outsole for comfort & traction
- Fitted with SoftSpike Pin system cleats
- TPU heel cup for extreme foot stability
- Cushioned insole for extreme comfort
Product Description
The Hydro-Sport shoe from Stuburt offers a blend of performance, comfort and stability.
The Hydro-Sport features a classic, sporty design as well as technical microfiber uppers, cushioned insoles and a lightweight flexible outsole.
The SoftSpike pin system cleats deliver stability & traction.
Customers who bought this item also bought..