Delivery charges: Ireland (€3), UK (€7), Germany, France, Holland & Belgium (All €9)
We ship to
Sign up now
to receive news of our special offers and the latest products
Puma Golf Ace Shoes - White/Black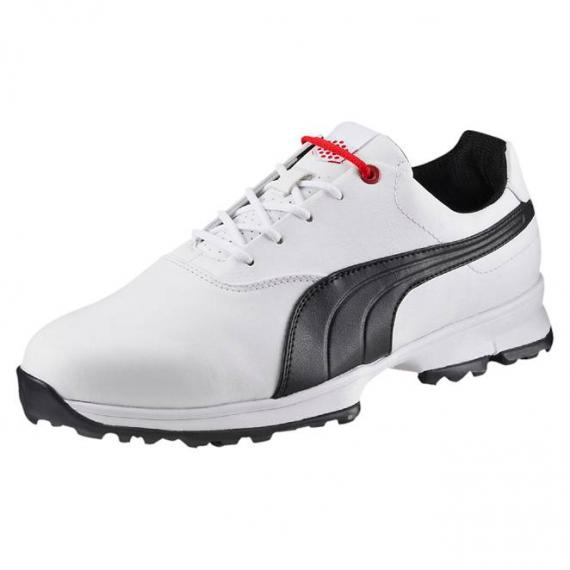 Our price
€109.00
Free delivery in Ireland
Delivery & Product Options
Delivery information:
Please allow two working days for delivery in Ireland and 5 working days outside Ireland
Product Specifications
Brand: Puma
Model: Ace Golf Shoes
Colour: White/Black
Product Features
- Ultra-premium, full-grain leather upper
- PWRCOOL powered by Outlast regulates temperature and increases comfort
- Textile lining and heavy gauge thread provide long lasting quality and durability
- Molded EVA Insole provides a molded fit for long-lasting comfort and support
- GripZone Traction - Strategically placed lugs for increased traction and grip throughout swing
- Stealth Cleat - Low profile cleat made with K5 for long lasting abrasion resistance
- Multiple laces to customize your style
- Crafted with durable materials with waterproofing guaranteed for one year
Product Description
Drafting off the performance features of their tour shoes, the Puma Golf Ace is a true performer for players at any level.
Full-grain leather quality and performance with amazing comfort and timeless design.
Customers who bought this item also bought..