Delivery charges: Ireland (€3), UK (€7), Germany, France, Holland & Belgium (All €9)
We ship to
Sign up now
to receive news of our special offers and the latest products
Titleist Pro V1 Lake Balls - 16 Balls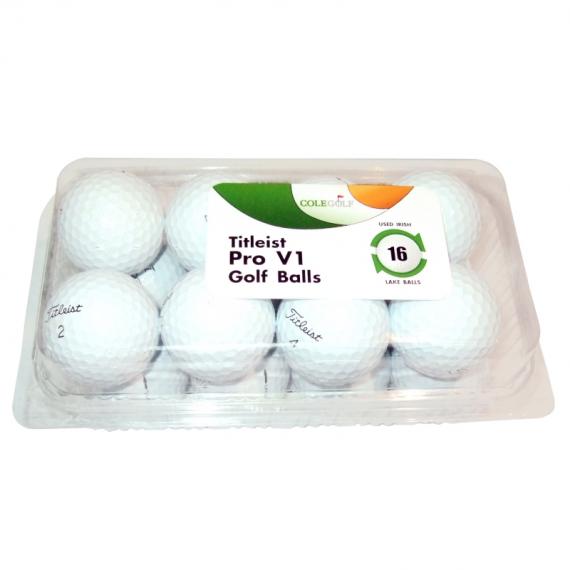 Our price
€29.00
Delivery & Product Options
Delivery information:
Please allow two working days for delivery in Ireland and 5 working days outside Ireland
Product Specifications
Brand: Titleist
Item Condition: Irish Lake Balls
Model: Pro V1 & Pro V1x
No of Balls Per Box: 16
Golf Ball Colours: All White
Product Features
These Titleist Pro V1 Lake Balls have been retrieved locally from Irish golf courses in Kildare, Wicklow, Meath and Dublin.
They are in excellent condition and great value for money, there are also 16 balls per box instead of the usual 12, which works out at only €1.63 per ball.
Customers who bought this item also bought..