Delivery charges: Ireland (€3), UK (€7), Germany, France, Holland & Belgium (All €9)
We ship to
Sign up now
to receive news of our special offers and the latest products
Srixon AD333 White Golf Balls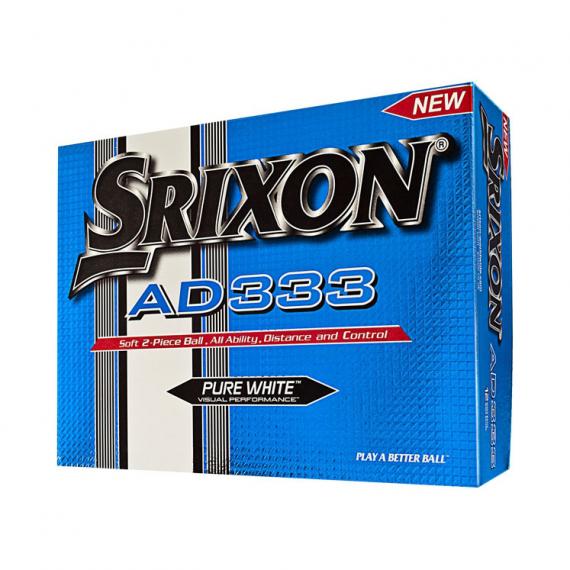 Our price
€24.00
Delivery & Product Options
Delivery information:
Please allow two working days for delivery in Ireland and 5 working days outside Ireland
Product Specifications
Brand: Srixon
Model: AD333
No of Balls Per Box: 12
Ball Colour: White
Construction: 2 Piece
Product Features
- Improved larger core that creates longer distance
- Excellent spin and control on approach shots
- High-trajectory 333 dimple pattern
- Resilient outer coating to minimise scuffing for increased longevity
Product Description:
Srixon has consistently been the number one selling 2 piece golf ball brand in Ireland, with the AD333 being Ireland's best selling 2 piece. The 2015 model is the next generation version of the popular 2 piece.
Recommended for mid to high handicappers.
Customers who bought this item also bought..